Local hotel industry discovers the glamping trend as a new business opportunity
Glamping has become a mega-trend r and the hype around "Glamorous Camping" does not seem to abate. Quite on the contrary, by now even the local hotel industry has discovered glamping. What was previously only possible on campsites and in glamping resorts is now part of the standard offer in many hotels. More and more hotel operators are integrating glamping lounges, whether as additional accommodation in the hotel garden or to provide space for relaxation in the pool area.
The term glamping is derived from the words glamorous and camping and is not a new concept. However, in recent years, glamping has become increasingly trendy, especially in the US. In a world where the pressure and stress on people is steadily increasing, it is only natural that many people long for a break as well as for peace and quiet and want to recharge their batteries in nature.
However, ordinary camping is not for everyone, and only few people want to forego the comfort of a hotel room. When glamping, both components can be combined and it is precisely this mixture of nature and luxury that makes glamping so special. Local hotel owners have discovered this and are turning to glamping concepts to make use of otherwise empty areas - sensibly and sustainably.
Glamping at the hotel - crossover tourism becomes the new standard
Glamping at the hotel may sound weird at first, but on closer inspection it makes perfect sense. Many hotels have a garden that is hardly used or not used at all. To change this and expand space capacities, glamping lounges are increasingly being integrated into hotel gardens or pool areas as oases of tranquility. This has advantages for guests and operators alike:
"High-quality glamping lounges can remain in place all year round, as they are wind- and weatherproof, can be heated and placed wherever there is free space - including by the pool." says Max Schade, founder & CEO at STROHBOID GmbH.
This makes glamping lounges extremely versatile and usable for much more than just sleeping facilities. From private spa treatments, exclusive business lunches and private fine dining to cocktail lounges by the pool, all options are open. In addition, guests do not have to feel cold or worry about bad weather, which means that the planned events or spa appointments do not have to be cancelled due to snow, rain or storm. Guests can enjoy the closeness to nature and freedom that they would not have in ordinary hotel rooms.
While initially, glamping was mainly offered by campsites and specially created glamping resorts, now many hotel operators and restaurateurs follow suit and offer their guests a special experience in harmony with nature.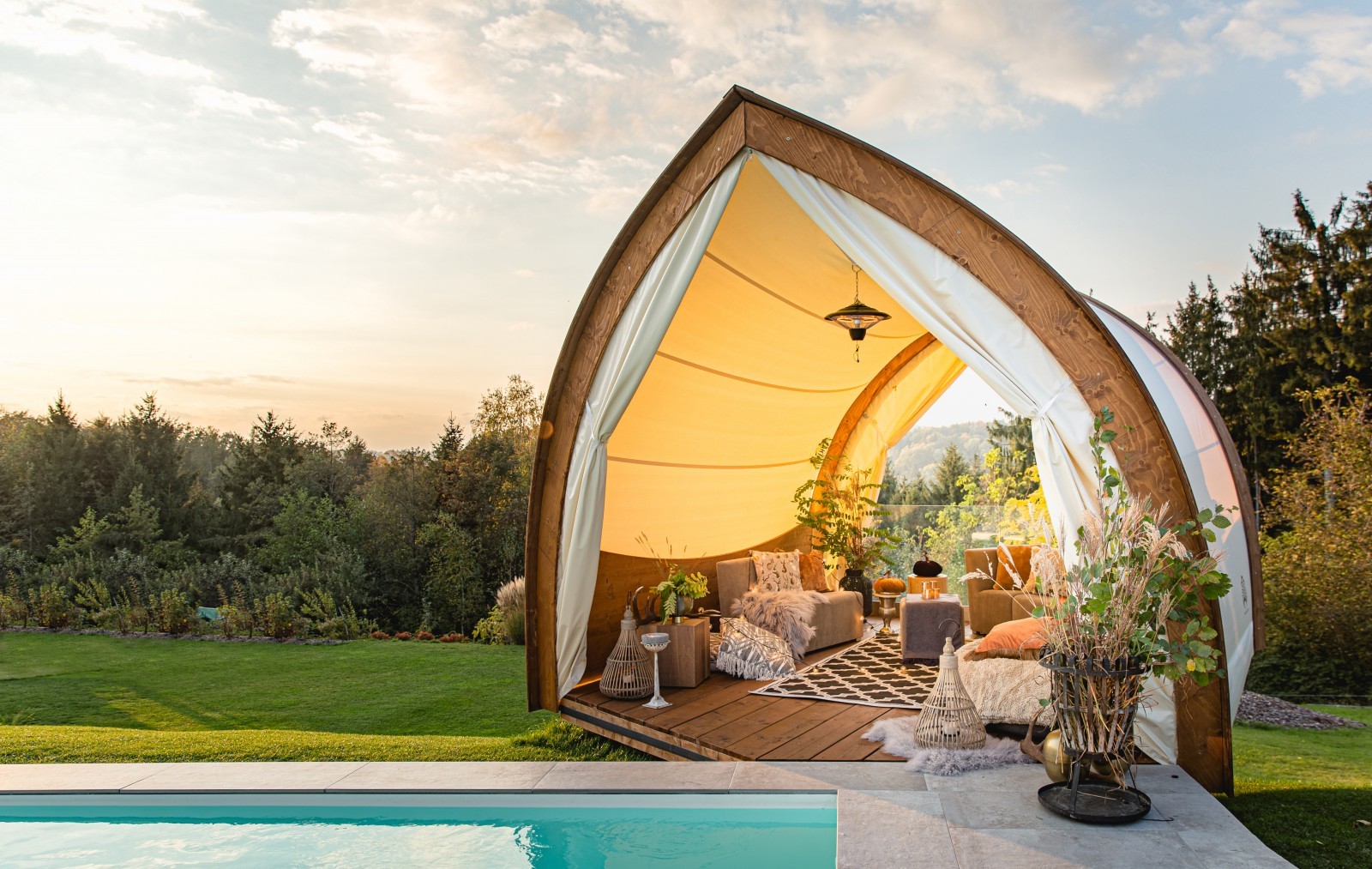 In harmony with nature
Many glampers are environmentally conscious and they want to spend their holidays in harmony with nature. However, not every glamping accommodation is environmentally friendly, either due to the materials used or due to incorrect construction. That's why there are companies like STROHBOID that specialize in creating sustainable lounges:
"For us, sustainability is not a label that we attach to ourselves as a company. Sustainability is the linchpin of our actions, the seed of our vision." Max Schade, founder & CEO at STROHBOID GmbH
STROHBOID glamping is produced CO2-neutrally from Austrian wood. The accomodation withstands wind speeds of up to 120 km/h, snow loads of up to 80 kg/m², is weatherproof and heatable. In addition, you can choose between a furnished and an empty glamping lounge. Either way, the organically shaped wood structure creates a distinctive eye-catcher in harmony with nature.
Glamping is no longer just a current phenomenon, but a concept of the future, where sustainability, harmony with nature and luxury are combined.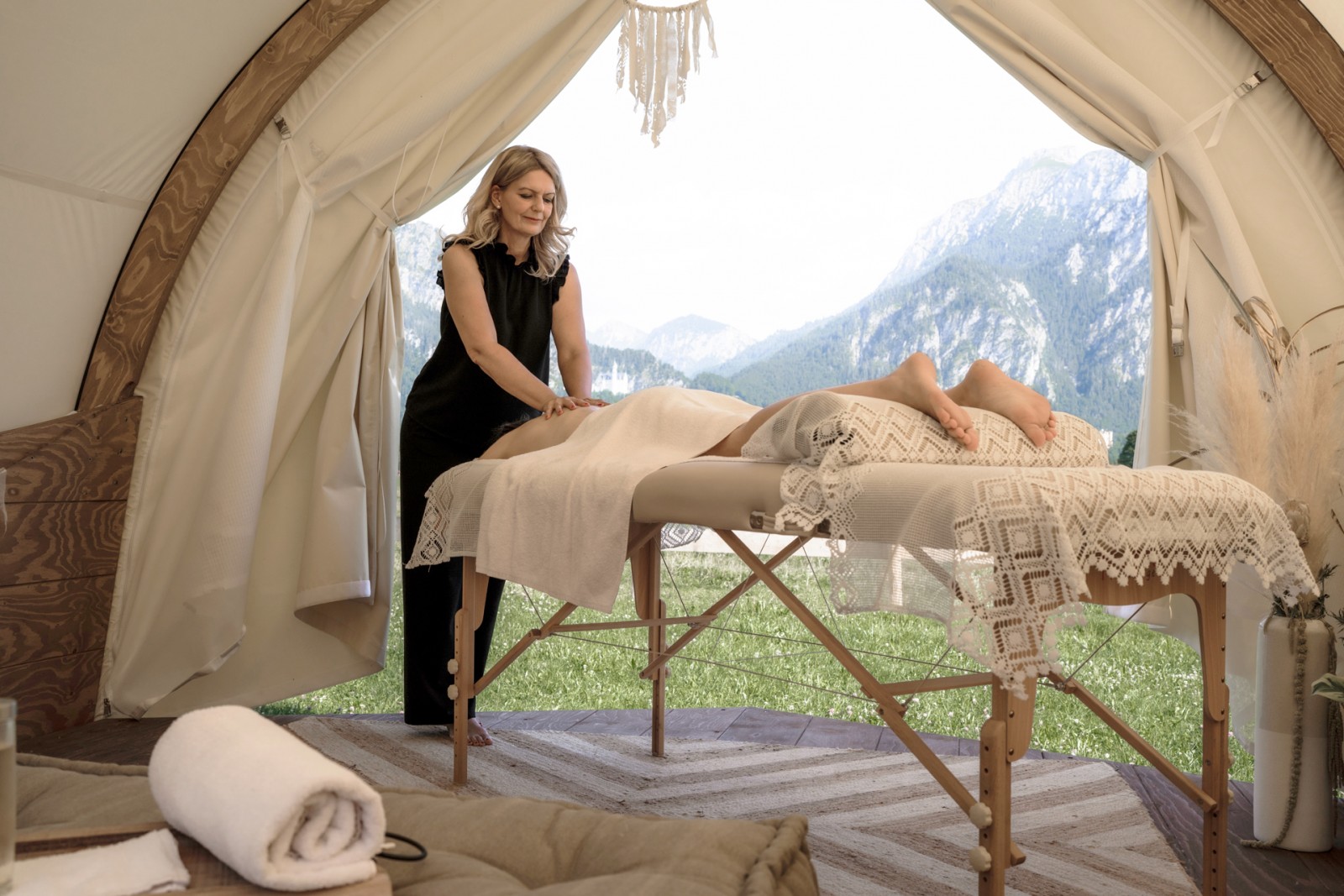 ---
---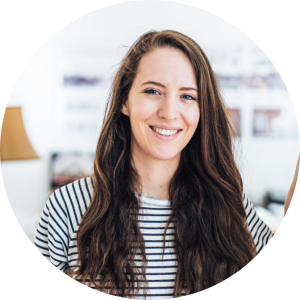 BA Lisa Neureiter
Marketing & Design