Hotel comfort in the wild
A guest's wishes, such as the longing for originality and the experience of nature, have to be catered for: Make them an inherent part of your offer.
This is exactly where STROHBOID lounges come in: Whether as a charming dining area or location for special events - the transition from inside to outside is blurred in our sustainable outdoor areas that don't require extensive and complex renovations.
What clearly speaks for a STROHBOID lounge
high recognition value through unique design
sustainably produced in Austria
heatable & winter-proof
rain- & storm-proof
Durability: 20 years+
Installation within a few hours
Different sizes for your needs
Choose size
Lounge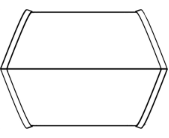 Whether studded with fine garden furniture made of polyrattan, lined with seat cushions or a few comfortable armchairs in it: even in a small space, the STROHBOID lounge with its simple, timeless design creates striking outdoor spaces - as a private retreat as well as an exclusive space for your business.
Choose equipment
Price on request
High ROI
Aesthetic and profitable space gain: in only 1 to 2 years your investment costs are covered.
Sustainability
The manufacturing of one lounge binds 2 tons of CO2 and consumes only 1.5 tons of CO2.
Design protection
STROHBOID structures are unique: our iconic design is protected.
25 Years Warranty
25 years warranty on the wooden structure and metal connecting parts. 10 years warranty on the membrane.
Product features and materials
👈  Click on the numbers to find out more.
The exclusive appearance of the STROHBOID lounge lends an innovative and sustainable style to your outdoor area . 
What also makes the structure unique: It can withstand gusts of wind up to 170 km/h and the enveloping membrane ensures a distinctive atmosphere.
STROHBOID wooden structure
The economical use of natural resources is a central element of sustainable construction methods. The LVL softwood used is sourced regionally and undergoes a high-tech process so that it surpasses even steel in terms of stability.
Translucent membrane roof
In neutral light beige, the translucent cover of the STROHBOID Lounge keeps out wind and rain, but warmly welcomes light inside the outdoor space. Thus, it is form-giving for the extraordinary ambience, which allows very special moments on sunny days as well as on cloudy skies and starry nights.
Weatherproof curtains
Time for even more privacy? As soon as the curtains of the lounge are closed and the light jacket is laid over the armrest of the lounge chair, the feeling of being comfortably secluded in the midst of nature takes hold of you. Even bad weather can't harm you then.
Solid wood flooring
The high-quality look of the STROHBOID lounge is literally carried by the noble solid wood floor. More than just a treat for the eye, it also impresses with its unique feel, which nestles wonderfully into the natural surroundings, so that the outdoor area and lounge blend seamlessly into one another. Garden table, lounge set or sofa seating area - the noble solid wood flooring allows any kind of tasteful furnishing to unfold its full aesthetics. In addition, it is particularly resistant and durable due to its treatment with LIGNEA outdoor oil.
Lighting system
When the day is coming to an end, the sophisticated lighting system of the feel-good oasis ensures harmonious lighting conditions and a homey atmosphere.
Four separate spots as well as a light gap embedded in the floor make the evening hours in the STROHBOID Lounge something very special and give the outdoor space an impressive aura even when viewed from outside. Another three sockets, for example for some relaxing music, are also available.
Connection for infrared heating system
Even on cooler days, the STROHBOID lounge invites you to make yourself comfortable on a reclining sofa or even a soft seat cushion - namely, with its infrared heating system, the temperature inside it can be raised by up to 15°C.
Mosquito protection curtain
Do not be afraid to take advantage of the incomparable lighting atmosphere in the lounge after dusk, without giving up the fresh evening air. Because the mosquito protection curtain consistently keeps unwelcome visitors away, so you can enjoy balmy summer evenings undisturbed.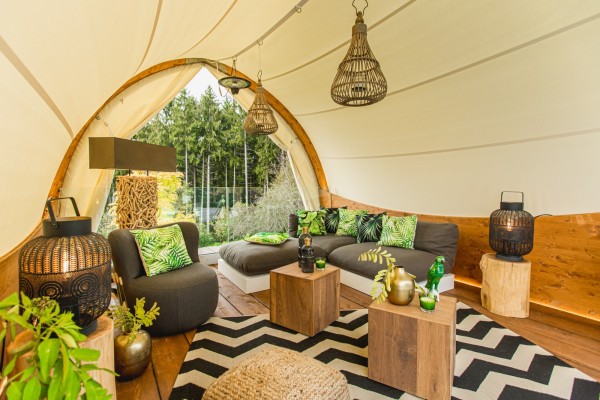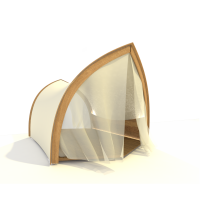 Why is the investment worthwhile?
A STROHBOID product is quickly assembled and lasts for more than 25 years.
Due to the new possibilities of use and sources of income, the investment costs are already amortized within one year.
In good company
Even though the use of STROHBOID lounges may differ from one installation to the next, they always have one thing in common: The wonder of the guests in the face of creative, sustainable outdoor solutions that make their stay even more pleasant, even more unforgettable. This joy is reflected in the satisfaction of numerous customers.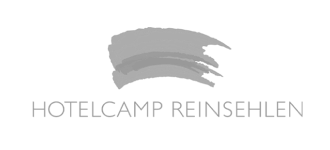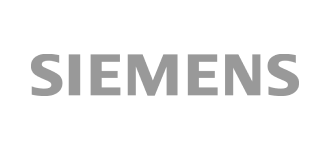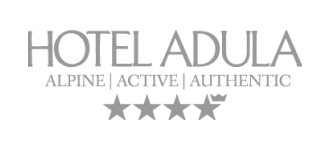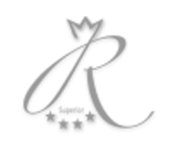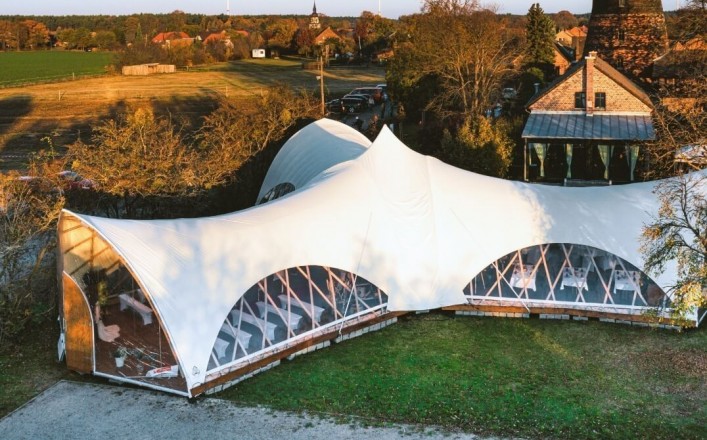 » A valuable solution to offer a large year-round event-space in any weather. «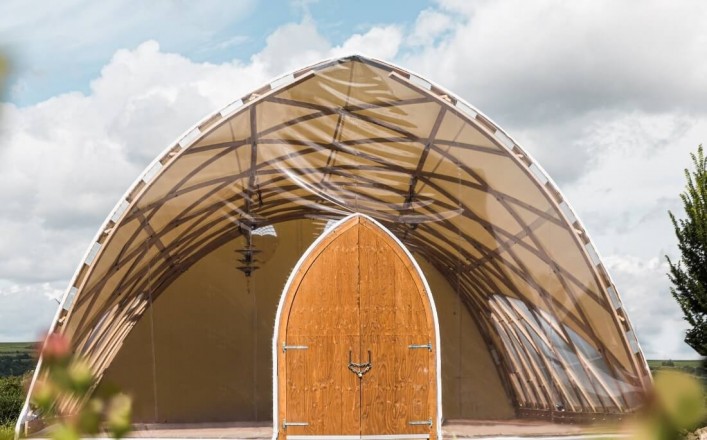 » The pavilion as a special unique selling point for our winery. «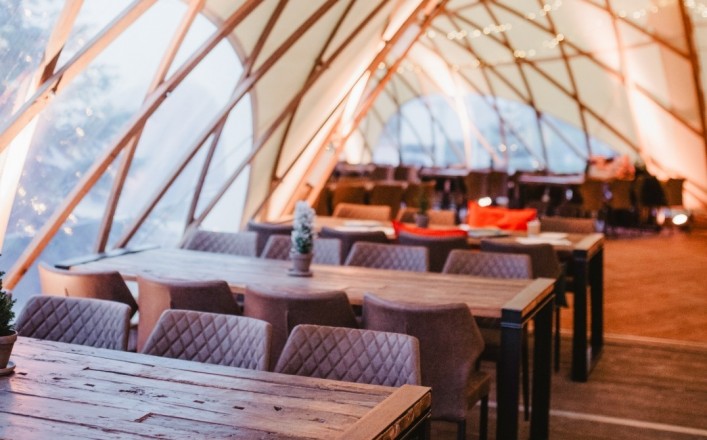 » Heated and aesthetic seating as an effective marketing tool. «

We look forward to hearing from you!